Applications to exhibit are now closed.
Applications for pitch sessions will open soon. Stay tuned! For any further demand, please write to contact@changenow-summit.com
EXHIBIT
3 DAYS OF MAXIMUM EXPOSURE UNDER THE PRESTIGIOUS GLASS DOME OF GRAND PALAIS 
• Showcase your innovation in front of 20 000+ attendees
• Connect with investors, corporates, cities, media, talents and peers on your stand
• Use our special app to book meetings with any participant
• Raise awareness on your action
• Be highlighted in the Press&Investors Book
• Benefit from ChangeNOW communication tools: website, official program, PR,...


We select and spotlight the most promising solutions, for 3 days of exhibition 
in the first "World Expo" of innovations for the planet.
Do you fulfil the conditions?
Your solution matches the 4 criteria of ChangeNOW:
          1- Has a positive impact
              (address one or several of the 17 UN SDGs)
          2- Rethinks the standards
          3- Has a viable business model
          4- Has potential to scale
You can prepare a stunning exhibition of your solution. You have a concrete project to exhibit: life-size demo, high-quality mock-up, interactive or immersive experience...
You are fully committed to make our world a better place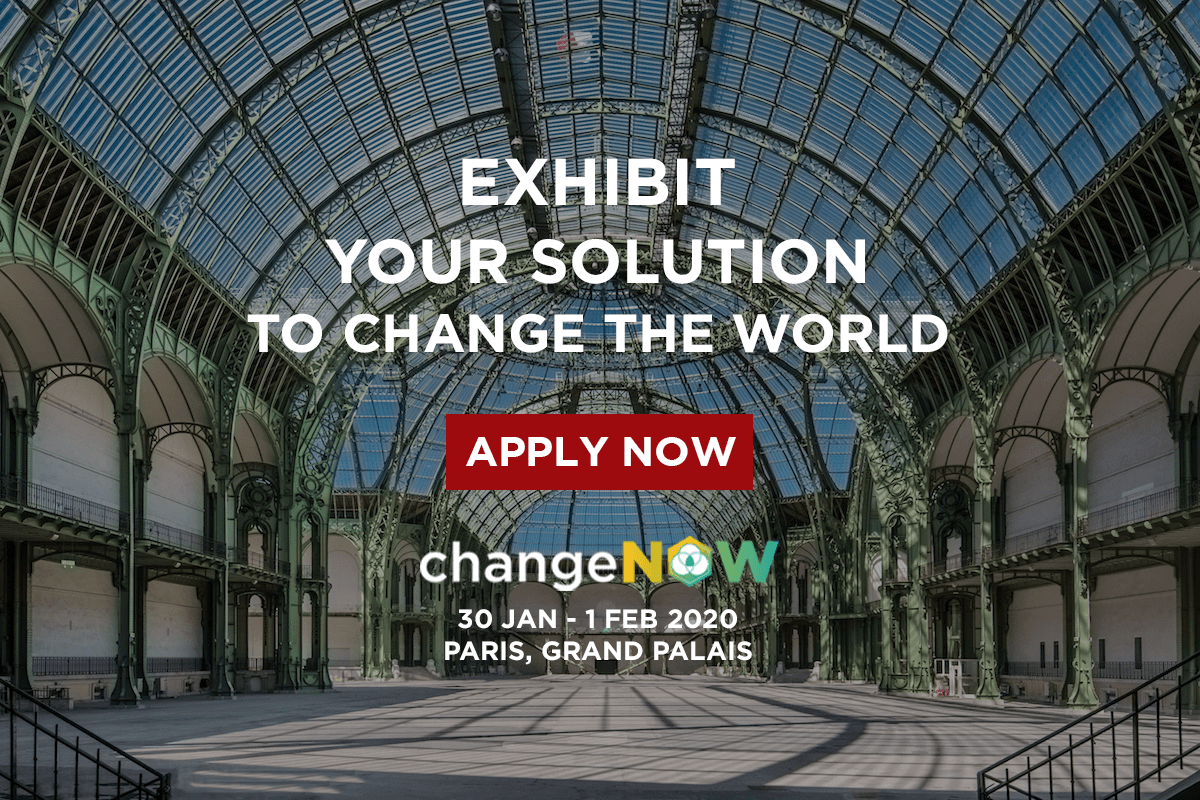 All sizes and types of organizations can apply to exhibit (startups, SMEs, big corporates, associations, NGOs, public utilities...).
What matters at ChangeNOW is your innovation, and how impactful it can be to address global issues.
Pre-registrations are open!
Fill in our pre-registration form online.

Our experts will come back to you per email within a few days. 
If selected, you will then receive all information to confirm your registration and prepare a stunning exhibition.
To enable all sizes of solutions to attend the summit,
we have developed special programs for startups and small organizations:
"SEEDS OF CHANGE" PROGRAM
For startups or organizations created during or after 2015 and generating less than 1 million euros of annual revenues.
Connect with investors and partners,
and raise awareness on your action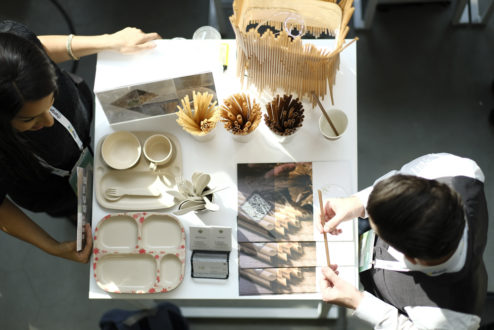 Join our special program to exhibit during the 3 days of the summit.
Program includes:
3m² exhibition area during the three days, in the emblematic Nef of Grand Palais
Standard furniture (high chairs and high table) with power socket and wifi. Specific furniture in option.
Exhibition signage, presenting your solution and logo
3 full-access passes for your team
Helpdesk for the organization of BtoB meetings directly on your corner
Visibility in ChangeNOW's communication tools (website, official program,…)
Visibility in the Press&Investors book
Possibility to pitch your solution in front of investors
All for 850€ (VAT not included)



"CHANGE PIONEERS" PROGRAM
For startups or SMEs created before 2015 and generating less than 10 million euros of annual revenues.
Meet new customers and partners
and scale your impact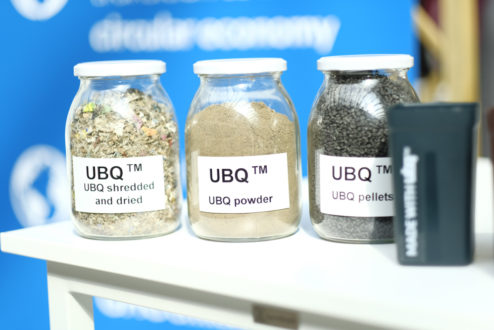 Join our special program to exhibit during the 3 days of the summit.
Program includes:
6m² exhibition area during the three days
Standard furniture (high chairs and high table) with power socket and wifi. Specific furniture in option.
Exhibition signage, presenting your solution and logo
3 full-access passes for your team
Helpdesk for the organization of BtoB meetings directly on your corner
Visibility in ChangeNOW's communication tools (website, official program,…)
Visibility in the Press&Investors book
All for 2500€ (VAT not included)