SPEED MEETINGS
Organize 15-minute meetings on FRIDAY 29th with investors, potential partners, startups or any other participant active on the plateform.
Send / receive your meeting requests between Wednesday 13th and Monday 25th. Don't miss the opportunity to schedule valuable meetings!
Only for holders of any 2-day pass - Open on Friday Sept. 29th - from 10am to 6pm. See More.
EXHIBITION & DEMOS
Discover and meet 45 solutions to address the most urgent global issues.
Open Pitch Bar to take the mic and pitch your project.
Open during the two days, from 9.am to 7pm.
KEYNOTES AND SPEAKERS
20 sessions with 90 speakers from France and abroad, on 2 vibrant stages.
40 pitches from selected startups.
And Side Events during 4 days !
ChangeNOW DAY 1
ChangeNOW DAY 2
ChangeNOW FIlm Festival
ChangeNOW DAY 1
ChangeNOW DAY 2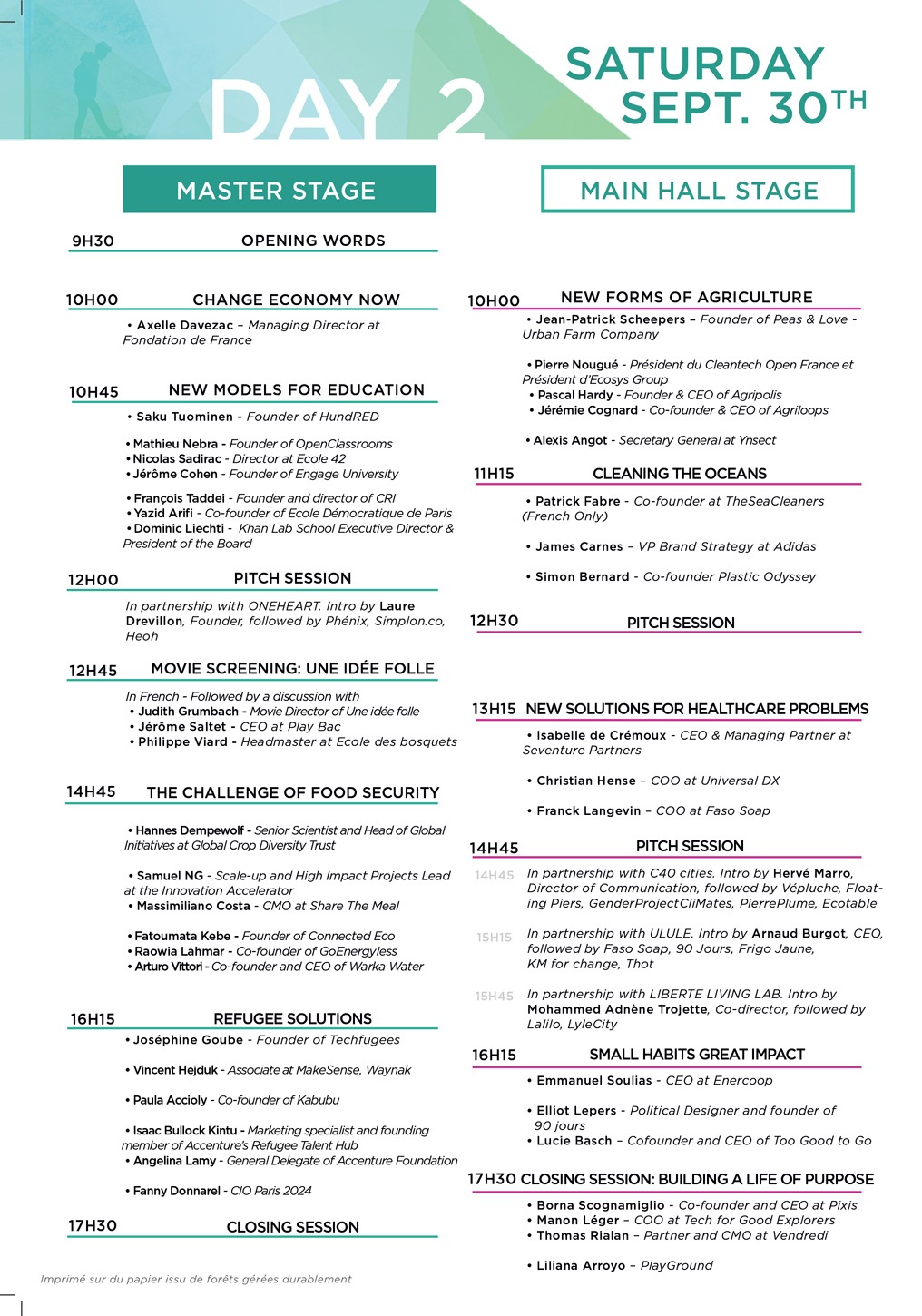 ChangeNOW FIlm Festival

 CHANGENOW FILM FESTIVAL
by Club de l'Etoile
 From Friday to Sunday, for its first edition, the ChangeNOW Film Festival counts 6 movies about solutions to global issues and the way to have a positive impact. After the movies, cast members or film directors, experts and innovators join for a open discussion with the audience. All movies and debates are in French. Holders of the ChangeNOW Summit Passes have access to discounted tickets at 5 €, that you can book here : http://clubdeletoile.fr/s/change-now-film-festival/