MEDIA
THE FORCE TO PUT LIGHT ON PROJECTS AND PEOPLE THAT MATTER
→ Meet the best world-changing innovators and interview them during the summit
→ Get exclusive content from key players of Positive Impact
→ Get the ChangeNOW Press book where all startups and innovations of the summit share their latest news

THE BIGGEST POSITIVE IMPACT CONFERENCE
WITH INTERNATIONAL LEADERS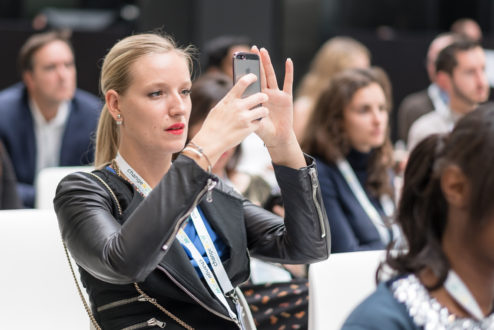 Media partners
As a media, you are fully part of the change ! Join us as a media partner and let's create synergies between our communities. All the leading impact entrepreneurs, investors, companies, cities gather at ChangeNOW, in the venue of the historical World Expos, Grand Palais, Paris, to boost solutions that can change the world. Get ahead of the game!
In partnership with Sparknews
Workshop for journalists - Elections & Ecological Transition: challenges or opportunities for the media? (In French)

2019 saw the rise of a heightened ecological consciousness in the public sphere, and the wake of many citizen movements addressing the climate crisis. In this context, this workshop hosted by Sparknews will explore how the coverage of the upcoming municipal elections in France can be an opportunity for journalists to engage readers on these complex and yet pressing issues, but also to showcase the concrete existing responses on a local scale, that most agree to be a breeding ground for the ecological transition.

Program:
· a round table discussion with François-Xavier Lefranc, editor-in-chief of Ouest-France, Erwan Lecœur, sociologist and former head of communications for the Grenoble city council, Valérie Martin, head of the Media department at ADEME, as well as a politics-focused journalist from a national media outlet (TBC).
· a time dedicated to exchange with fellow journalists about best practices to cover these complex topics: how to go beyond polls and the sole political analysis to show what are the actual challenges on a local scale? How to cover these transversal challenges while engaging the audience?
· and of course a light meal to avoid starvation! 
Warning: registration is free but obligatory. Please reach out to Florian Mollard-Coulon (

fmollardcoulon@sparknews.com

) for registration and any further information.
COMMUNICATION KIT TOOLS
Please find below communication materials to present ChangeNOW 2020