ART FOR CHANGE
We asked 5 international artists, Rachel Marks, Caroline Desnoëttes, Johé Bruneau, Kasper Brejnholt Bak, and Ocean Sole Africa to contribute works, most of them created exclusively for ChangeNOW 2020, in response to climate change. 
Artists are inspiring changemakers, they have the ability to translate emotions and spread the beauty and the urge for change, better than anyone.
True to the heritage of 1937 "International Exhibition of Arts and Techniques" at Grand Palais, we curated Ars Technica, an exhibition showcasing up-and-coming artists who leverage different techniques that question the sensible spaces between the idea of development and its execution.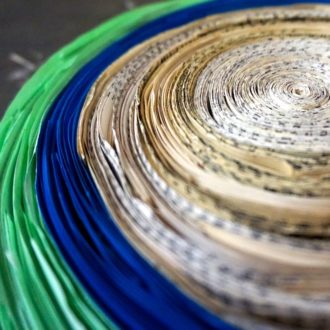 ESOHPROMATEM
by Rachel Marks

Rachel Marks is an American artist, performer and dancer living and working in Paris.
She created Esohpromatem, a giant wish-tree inspired by the Asian tradition, as a paper-made interactive installation made of repurposed book pages.
On this engagement tree, any ChangeNOW participant is allowed to write an engagement for change, fold it like an origami, and place it in the tree during a symbolic ceremony.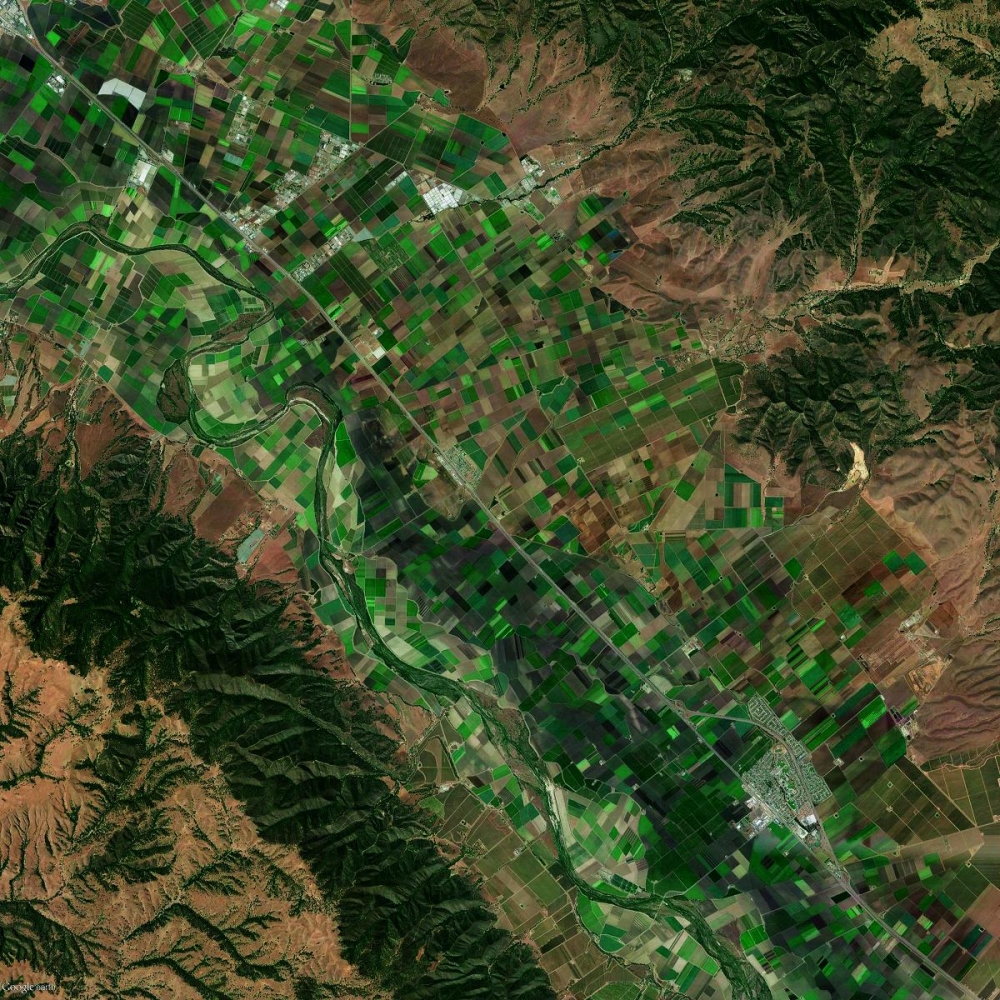 MIND THE EARTH
by Kasper Brejnholt Bak
MIND THE EARTH increases awareness about the challenges the world is facing in terms of climate change, population growth and migrations, urbanization and management of the limited resources of our planet in a broader sense.

The exhibition at the Grand Palais and on the City Hall Plaza (Parvis de l'Hotel de Ville) consists of satellite images which create new perspectives on the global challenges facing our planet. The exhibition's pictures and accompanying texts focus on the challenges, dilemmas, and international best practices in order to accelerate and influence the debates we need to initiate on all levels of society regarding the way we use the planet's finite resources.

MIND THE EARTH is a non-profit organization founded by Danish architect and urban planner Kasper Brejnholt Bak.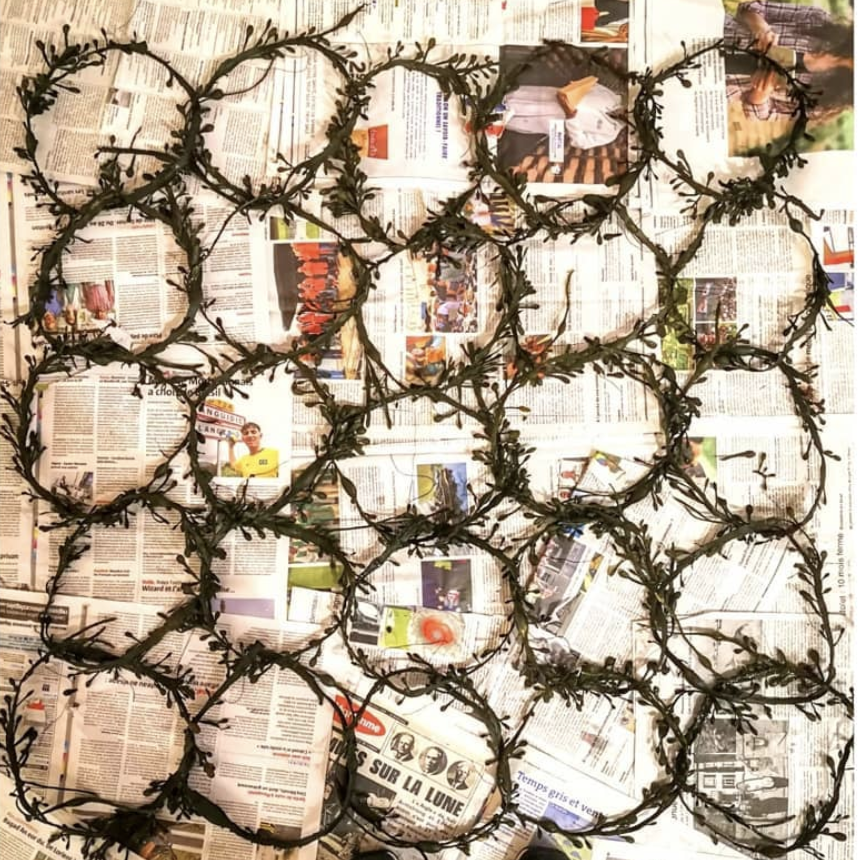 alga.net
by Caroline Desnoëttes

Alga.net is an ode to versatility and connectivity. Braiding the algae together is a reminder of how all living beings make for a common fabric, a network. Algae were the origin of all life on Earth, producing oxygen, and are still a huge carbon sink today. Designed for ChangeNOW, alga.net also responds to the Grand Palais' Art Nouveau ornaments.

Making a net-work out of algae confronts the phytoplankton-formed oil (and plastic) with the invaluable source of solutions for change: Ascophyllum nodosum are commonly used in the Health, Nutrition and Cosmetics industries.

This work by Caroline Desnoëttes was made possible thanks to the Roscoff Marine Station managed by the Sorbonne and the CNRS National Research Center, and the Ecomusée of Plouguerneau workshop.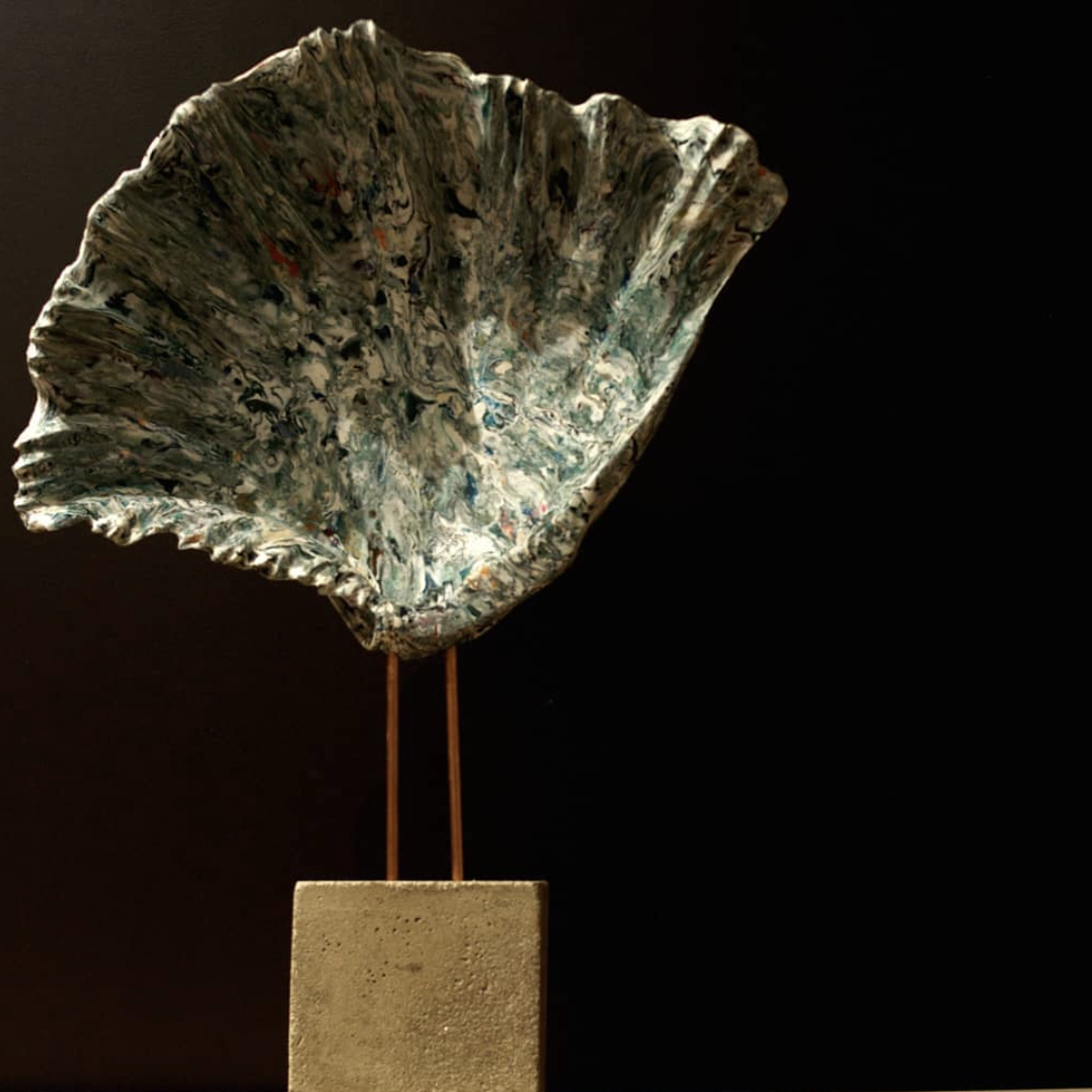 PRECIOUS PLASTIC
by Johé Bruneau
Johé Bruneau is a member of the Precious Plastic team. By creating sculptures from recycled materials, he is highlighting the links between lowtech and craftsmanship.

Johé Bruneau will showcase 8 "manifesto" objects made of recycled plastic "that are an invitation to debate". Created with the open-source community Precious Plastic, the artist questions the value of this material, an everlasting waste.

Through his creations, Johé Bruneau has recycled 1 ton of plastic on 2019.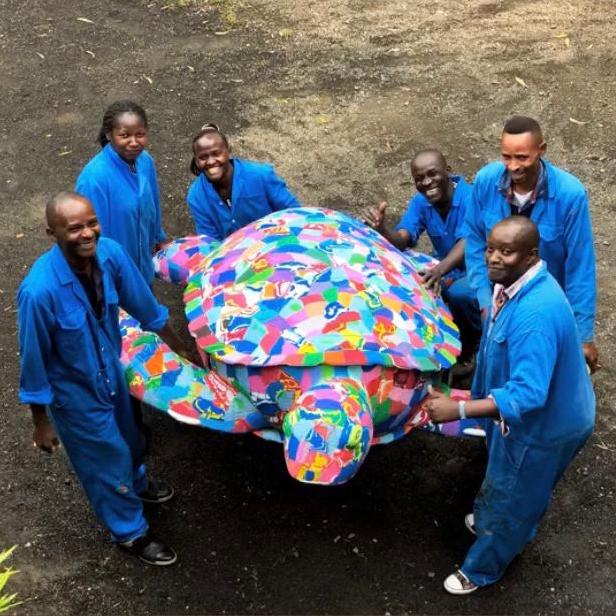 OCEAN SOLE AFRICA
Ocean Sole Africa is a social enterprise, that upcycles washed up flip-flops found along the beaches and waterways in Kenya.
The organisation is turning flip-flops into art and functional products that in turn raise visual awareness of the problem at hand. By creating these sculptures, Ocean Sole Africa is  creating employment for a country that has over 40% unemployment rate but is also sending a message about how we can help our planet, our oceans and people, through creating beautiful art that portray an important message about the state of our oceans.
Don't miss our hors-les-murs exhibition on the Parvis of the Paris Hotel de Ville from 29 January to 1 February 2020
40 Solutions for the planet and Portraits of ChangeMakers
A selection of photos by Mind The Earth