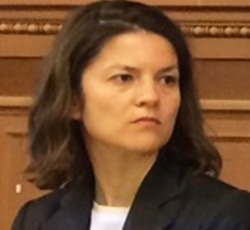 ANITA RAVLIC

After studying geography and a specialization in landscape planning, Anita Ravlic started working in a urban and architecture agency where she lead urban projects in social housing areas.
After this experience in housing, she joined the Housing department of the City of Paris to refurbish private housing in order to eradicate unhealthy housing and encourage thermal renovation of Parisian buildings.
In 2015, Anita was engaged by the Agency of urban ecology of the city to organized the general assembly on the circular economy of greater Paris.